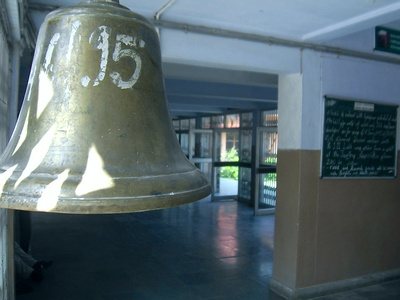 ---
History of AECS No. 4
The construction of RAPP 3 & 4 was underway and anticipating a spurt in admissions, the society wasted no time in constructing a spacious and imposing edifice to shelter its main school at Rawatbhata. Thus was born Atomic Energy Central School No.4 in Bhabha Nagar on 17th August 1990.
AECS No. 4 Alumni
AECS-4 Alumni is a group of ex-students of the school which contributes there knowledge and experiance with the present school students and guide the school students to perform better in life after school. All the ex-student can register and can find other ex-students of AECS No. 4, Rawatbhata here.
Rawatbhata - Heaven on Earth
The Nuclear City's only website that provide Live Map, Weather report, Wallpapers, Screensavers, Videos, News, Forum, etc. Rawatbhata is also know as the "2nd Hill-Station of Rajasthan". Chambal river and Aravalli Hills makes the place beautiful. The website has more than 100 active members.